Public Holidays
Public Holidays Health Centre Closed
Friday 14th April 2006
Monday 17th April 2006
Mondy 1st May 2006
For urgent medical attention please call
NHS24:- 08454 24 24 24
For Life threatening emergency call 999
Staff Role
My name is Sandie Simkin and I have worked within the Green Practice Team in Stockbridge Health Centre for 6 years. My role as Clinical Support Worker with the Health Visiting Team is very rewarding work. The job is eclectic, ranging from child health to care of older patients. I mostly focus on people over 75, their health and social needs. Benefits play a big part in my work and can range from Attendance Allowance/Disability Living Allowance (for under 65s) Pension Credit, Carers Allowance to accessing grants from Voluntary Organisations, Warm and Well and Social Work etc.
Many patients have benefited from the service we provide. Receipt of benefit can help people out of the poverty trap, alleviate isolation and give people a better quality of life. There are millions of pounds of unclaimed benefits in the Lothians alone and this is partly due to the complexity of the claiming process. If you would like any further information on any of the above benefits and help in applying, please phone Sandie Simkin on 260 9236 and I will do my best to help you, on behalf of The Green Practice.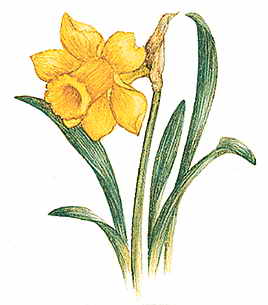 Staff News
As many of you may be aware, we have a few pregnant doctors at the moment! Dr Reid and Dr Hannah are both now off on maternity leave. Dr Reid returns in October and Dr Hannah will return in January of next year. Dr Sayers takes her maternity leave in June and we welcome back Dr
Nairn McLeod as locum cover for her sessions. Watch this space for baby news….
On-going work

We apologise for any inconvenience you may encounter during the next few months. Work has finally commenced on promised renovations within the Health Centre. Listed below are some of the changes. One of the interview rooms used by Mental Health team has been purposely created as a consulting room to allow GPs to see patients on the ground floor in the event of a lift breakdown and during routine lift maintenance.
Ground Floor: Podiatry – Computer Points, Mental Health - 2 newly created interview rooms and a newly created waiting area for patients in foyer

First Floor: New flooring for main waiting area and corridors leading to GP consulting rooms and complete refurbishment in the Practice Nurses room.

Second Floor: Newly created consulting room for Green Practice.

Whilst the above is welcomed by all who work in the Health Centre, we are still hopeful that our bid for a new Health Centre within the practice area will gain support when it comes up again for review in 2007.
&nbsp&nbsp
Spring 2006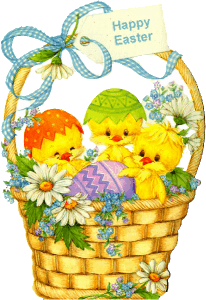 Patient Information
Air Conditioning - We have had feedback from some patients that they find the waiting area too warm and airless at times. We do have an air conditioning system, but do not always have this running as it can make the area too cold. The reception staff will try to turn the system on at appropriate times, but if you are finding the area too warm then please ask for the system to be turned on.

Eye Care – Opticians: From 1 st of April, new changes in the NHS contract for eye care in Scotland means that everyone is entitled to free eye tests on the NHS. Also, certain minor eye problems may no longer need a GP Referral. Please ask at reception for more details or visit the following web site: www.show.scot.nhs.uk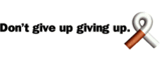 Smoking Cessation - A smoking cessation service is offered by the practice and referrals are accepted when the forms at reception (which include information on how to make contact) are completed and returned. Groups are arranged out with the practice by contacting Kate Dixon (Stop Smoking Co-ordinator) on 459 7244.
New Childhood Immunisations
The government has recommended that pneumococcal vaccine be added to the routine childhood immunisation programme. This vaccine protects against infection caused by the bacteria streptococcus pneumoniae, which can cause serious illnesses such as pneumonia, septicaemia and meningitis. It is anticipated that this new programme will begin in June 2006 though as there is only one producer of PCV (Prevenar), there may be supply problems. It is not yet known how many doses children in the 'catch up' group will need to have.
Proposed new immunisation schedule:
2 months - Diptheria, Tetanus, Polio, Haemophilus Influenzae B (DTaP/IPV/Hib) and Pneumococcal conjugate vaccine (PCV).
3 months - DTaP/IPV/Hib and Meningitis C (Men C).
4 months - DTaP/IPV/Hib and PCV and Men C.
12 months - Hib/Men C.
13 months - Measles Mumps and Rubella (MMR) and PCV.
Join the NHS Organ Donor Register.
Organ Donor Line 0845 60 60 400
www.uktransplant.org.uk
Right now almost 8,000 people in the UK need a transplant that could save or improve their life. But each year around 400 people die while waiting for an organ transplant.
If you want to help someone live after your death, sign up to the register now. Right now almost 8,000 people in the UK need a transplant that could save or improve their life. But each year around 400 people die while waiting for an organ transplant .