Summer 2001

PUBLIC HOLIDAY
MONDAY 17 SEPTEMBER 2001
EMERGENCY SERVICE ONLY
8.30am to 11.30am
Patient Services Information
Maternity Care Update
We have a long history of special interest in maternity care in the practice, our GPs and Health Visitors working closely together in this area. In line with the recent Maternity Services Strategy, we welcome a new and expanded community midwife team which is attached to our practice. More women may now elect to have shared care between the Midwife and GP during pregnancy. The Community Midwives will also staff the labour ward at Simpsons (moving to Little France in February 2002) and continue to visit all women post-natally. We look forward to increased collaboration between GPs, Health Visitors and Community Midwives in this new system. Our Senior Midwife, Cathy Lyon, has worked extremely hard in the past year to ensure that the changes are implemented smoothly. Cathy retired in July and will be greatly missed by staff and patients. Her very popular antenatal classes and the care and dedication she has shown over the years are well known to many of our grateful patients. We wish Cathy good health and happiness in her retirement.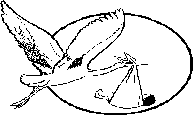 Health Education
How to stop Smoking
Do you feel it is time to give up but are concerned about becoming irritable and stressed? Do you anticipate lack of support and fear failure? Have you tried to stop and started again? Do not despair. Help is now available to encourage and support you to finally become a non-smoker. From April 2001 Nicotine Replacement Therapy (NRT) has been available on prescription. NRT comes in a variety of forms including patches, gum and microtabs. All of these help reduce withdrawal symptoms experienced by maintaining a low blood nicotine level. Non nicotine replacement products such as Zyban are also available This medication is started while still smoking with a quit date set for the second week of use. Because of potential side effects Zyban is only available through your GP. To qualify for Zyban you must also receive smoking cessation support either through attending a weekly group for six weeks or one-to-one sessions with a qualified practitioner. In order to stop and stay stopped, groups are open to anyone taking Zyban or NRT. To find out more about support groups, Zyban or NRT please see your GP. Alternatively information is available from ASH on 0131 225-4725
&nbsp&nbsp&nbsp
Staff Roles:
Health Visiting Team
A Day in the Life ….
The Health Visitors, Lesley Horn and Catherine Beveridge and Health Assistant Sandra Simkin meet at 9am to divide the day's labour. Telephone messages are responded to – mothers with a variety of problems; elderly patients wanting home helps, taxi cards, sheltered housing advice. Telephone calls are made to Community Midwives, the Post-Natal Depression Project, the Social Work Department, and the Benefits Agency. Catherine holds a child health surveillance clinic while Sandra visits a patient to help with an attendance allowance application and performs annual over 75 year health checks on two housebound patients. Lesley attends a Child Protection case conference concerning non-accidental Injury and escorts a young mother with a heroin habit to the Community Drug Problems Clinic. The team meet again at lunchtime to debrief and field more messages – referrals to assess a patient with dementia and for rehabilitation of a patient after a heart attack. More calls are made to a children's centre, the Pet Fostering Service, the Housing Department and the Chest, Heart and Stroke Foundation. Catherine runs a carers' group at the St Bernard's Club while Sandra does some clerical work and Lesley leads an ante-natal class then offers support to a severely stressed male patient. There are more reports and letters to write, telephone calls to take and make….tomorrow
Patient Services Information
Malcolm Chisholm MSP
The practice recently met Mr Malcolm Chisholm MSP to discuss our increasing problems accessing funds for staff forcing regrettable cutbacks in the service. You may be aware that we have had to close the reception desk for non-urgent items, daily from 1-2pm, to allow our staff to catch up with admin work and we are shortly to lose our switchboard service. A free and frank discussion was held with Mr Chisholm on this matter.
Clinical Care
Many more people are escaping Edinburgh's dreary weather by jetting off to summer climates. Although a tan makes you feel healthy, sunburn is a sign that the skin is being damaged. Skin cancer is the 2nd most common cancer in the UK. The following tips will help protect you against skin cancer:
Apply a sunscreen with a SPF (sun protection factor) of 15 or more, re-applying according to manufacturers instructions
Pay particular attention to feet, hands, lips and ears
Wear sunglasses and a wide-brimmed hat
Avoid being in the sun between 11am and 3pm
Protect children and keep babies out of the sun
Drink plenty of water