Christmas 2008

FESTIVE HOLIDAYS
Thursday 25th December 2008
Closed
Friday 26th December 2008
Closed
Thursday 1st January 2009
Closed
Friday 2nd January 2009
Closed
Staff News
New Health Visitor
We are delighted to welcome our new Health Visitor, Bronagh Howell, who joins us on a permanent basis. Here are a few words of introduction from Bronagh herself:
"I have moved up from London where I was the Neonatal Community Liaison Sister for NW London. I have been doing a mix of Health Visiting and Neonatal nursing over the last 8 years. I have also previously worked in Scotland in a vulnerable families project in Paisley.
I am a nurse prescriber. My roles as Health Visitor are: to promote health and wellbeing in families with child/children under five; offering emotional support and practical advice; referring on to other agencies as appropriate; linking in with Child Protection agencies and educational services."
New Practice Nurse
Welcome to Sarah Head who has joined us as practice nurse to cover Alison Connolly's (Ali) maternity leave. Sarah will be working Mon/Wed morning and all day Thurs/Fri. She will offer all usual practice nurse services eg cervical smears, dressings etc, but not chronic disease clinics. Here are a few words from Sarah:
"Hi, my name is Sarah Head, I have been working in primary care for almost 6 years, based in Leith. My most recent post included involvement with the "Keep Well Project" (a pilot scheme to pick up cardiovascular disease in the over 45's in deprived areas in Scotland), as well as practice nursing. I have a particular interest in cardiovascular disease and recently started the Chronic Disease Management course in Primary Care at Teeside University. I will be here for one year covering maternity leave but hope to be here longer!"
GP Registrar
Dr Jenny Lamb joined us in August 2008 for her 1 year GP Training program. Jenny has already built up significant experience in General Medicine, Haematology and Accident and Emergency medicine and is proving to be a highly valued member of the team. We wish her good luck with her forthcoming examinations for membership of the Royal College of GP's.
GP Trainer
Dr Morag Reid has now completed training and approval to become a GP Trainer – supervising and overseeing the final year of training for doctors hoping to become GP's, who join the practice for a one year attachment. Dr Reid has been a deputy trainer since 2007 and will take over the lead role for training in 2009 from Dr Nicol, who has trained 12 GP's over the years! Dr Janet Sayers is also a GP trainer and will be lead trainer for 2010, alternating on a yearly basis with Dr Reid.
New Baby!
Congratulations to Ali (practice nurse) who has given birth to her first child, Findlay Thomas Connolly, on the 13 th November. Well done to proud mum (and dad)!
Fundraiser
Well done to our receptionists and all those in the admin team who organised a fundraising lunch at our October "Practice Learning Time" afternoon – raising £96 towards the fund for the Erskine Home for ex-service men and women in Edinburgh.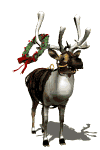 &nbsp&nbsp&nbsp
Extended Hours
We now offer routine late GP appointments. The surgeries run once weekly on Wed from 6pm to 7.20pm and are especially for the benefit of those patients who cannot get time off work to attend their GP during normal opening hours.
The building will be open ONLY for those patients who have booked appointments. (the automatic front door facility will be switched off, you will therefore have to PUSH the door to gain access)
Unfortunately it will not be possible to supply repeat prescriptions, book appointments or collect any letters, etc. The late surgery is for patients who have pre-booked routine appointments; it is NOT a walk-in service.
NHS24 – telephone 08454 24 24 24 is available for immediate medical attention.
In a life threatening emergency phone; 999
Questionnaires
During Jun-Aug approximately 50 patients per GP partner were asked to complete a four page questionnaire. The practice feedback will be available on a separate newsletter soon.
NHS Lothian have asked us to evaluate our 'extended hours service' by asking those who attend the service to comment.
Finally NHS Scotland is running a postal questionnaire on a random selection of patients to assess how easy/difficult patients find it to either see or speak to a GP or nurse, and the ability to be able to book appointments more than 2 days in advance.
Our thanks to all who have taken the time to respond. Your comments are important so that if necessary services can be improved.
Minor Ailments Scheme
Are you exempt from prescription charges? For example, if you have current maternity or medical exemption certificate, if you are under age 18 and in full time education or any other valid exemption. If so you are eligible for the Pharmacy Minor Ailments Scheme.
This is a new NHS scheme for people who do not pay prescription charges. It means that if your pharmacist thinks you need it, they can give you a medicine for a minor illness without you having to pay for it. This potentially saves you having to make an appointment with your GP to get a prescription for a minor complaint, which can include:
Acne, Athletes Foot, Backache, Cold Sores, Constipation, Cough, Diarrhoea, Earache, Eczema, Eye infections, Haemorrhoids, Hayfever, Headache, Head Lice, Indigestion, Mouth Ulcers, Nasal Congestion, Period pain, Thrush, Sore Throat, Warts, Worms, Verrucae.
You have to register with the pharmacy of your choice to participate in this scheme, by giving your details and signing a form. The pharmacist will check electronically that you are exempt from paying for prescriptions. You can only be registered at one pharmacy at a time for this scheme, although you can still use other pharmacies to purchase medication or collect prescriptions. Remember you can still see your GP if you prefer, and that your pharmacist may advise you to seek medical advice when they feel that would be more appropriate.
This information has been taken from the NHS leaflet "The NHS Minor Ailments Service at your community pharmacy" – please collect or ask for further information at your local pharmacy, or look online at www.nhs24.com – "how can my local pharmacy help me?"
May we take this opportunity to wish all our patients a Merry Christmas and Happy New Year for 2008