Welcome to the Green Practice
COVID-19 Vaccine:

We have now FINISHED vaccinating our eligible groups with their first dose of the Oxford-AstraZeneca vaccine. This included patients aged 75+ as well as those who received shielding letters from the government. Each patient who attended the practice for their vaccine should have received an appointment slip for their second dose at the end of March onwards. IT IS CRUCIAL YOU ATTEND FOR YOUR SECOND APPOINTMENT AS THIS NEEDS TO BE GIVEN WITHIN A CERTAIN TIMEFRAME (approx. 10-12 weeks after the first dose) AND IS THEREFORE MUCH MORE DIFFICULT TO RE-ARRANGE. Those patients who were visited by the housebound nursing team will also receive their second dose through this team in the timeframe mentioned above.

If you cannot attend your second dose appointment at the practice, please call us ASAP on 0131 260 9226 so we can re-arrange our clinic to avoid vaccine wastage!

All other patients should receive a letter from the health-board with an appointment to attend a mass vaccination centre for their first dose - e.g. Edinburgh International Conference Centre, Pennywell All Care Centre or Royal Highland Centre.

It is essential you attend the mass vaccination centre if invited as WE NO LONGER HAVE A SUPPLY OF THE VACCINE IN THE PRACTICE TO VACCINATE ANY MORE PATIENTS.

HCL Transport (Dial-a-Ride) are offering FREE transport to help patients with mobility challenges get to their vaccination appointments - call them directly on 0131 447 9949. Any person who has difficulties with getting out and about due to age, disability, health issues (short-term or long-term), additional support needs or geographic remoteness is eligible to use this service.

If you need to re-arrange the time, please call the vaccine advice line on 0800 030 8013.

IMPORTANT - If you think you should have received a invitation letter to attend for your vaccine by now or if you have lost your invitation letter, please use the following link to complete an online form - Missing appointment form

Please visit the NHS Inform website at nhsinform.scot/covid19vaccine or call 0800 030 8013 for more information regarding the vaccination programme.

You can also visit the Vaccine Hub for more information on the vaccine roll-out, appointments and venues.
Coronavirus (COVID-19)
IN LIGHT OF RECENT DEVELOPMENTS, PLEASE NOTE THE HEALTH CENTRE IS NO LONGER GENERALLY ACCESSIBLE. PATIENTS WILL ONLY BE ADMITTED VIA OUR BUZZER SYSTEM.
The following measures have been implemented in order to best protect patients and staff:
GPs will be offering telephone consultations first and foremost.
Should you feel like you need to be seen in person you will still be triaged by a GP FIRST. It will be at their discretion if you are invited to attend the practice.
Prescriptions will be sent to a preferred pharmacy rather than being left at the practice to collect - please advise us which one if you have not done so already!
Please still contact your local dental practice or optician should you have any urgent concerns. They are the experts and are best equipped to treat you.
Local pharmacies may have amended their hours of operation - please check before heading out to collect medication!
As the NHS guidelines are changing continuously, please be aware these measures may also change. We will do our best to keep you updated!
Do you have any of these symptoms?
A new persistent cough
Fever
Loss of taste or smell
Please SELF-ISOLATE at home for 10 days and DO NOT attend the surgery. Members of the same household should isolate for 14 days in case they develop symptoms. If they do, they should self-isolate for a further 10 days from the point symptoms appeared.
PLEASE BOOK A COVID-19 TEST AS SOON AS POSSIBLE - visit the NHS Inform website below or call 0800 028 2816 to request a test.
Should you require a sick note for your employer to cover your self-isolation period, they are available on the NHS Inform website.
Further information is available online - www.nhsinform.scot/coronavirus
If you are looking for a mask exemption card, please visit the following website: www.exempt.scot/face-covering-exemptions/

NHS FLU VACCINATION PROGRAMME 2020-2021:
Due to the COVID-19 situation, it is not possible for GP practices to run flu clinics at this time.
Dependent on supplies, pharmacies are still offering the flu vaccination. Please enquire with one locally to check if they can provide this service for you.
Flu vaccine advice line: 0800 22 44 88.
Find us on social media:
Facebook

"Like" us on Facebook for news, updates and advice! Find us at @SHCGreen.

Twitter
for news and updates from the Green Practice.
COVID-19 - Update Video
We decided to make a video to highlight some of the changes we've introduced to help manage the coronavirus pandemic - featuring a few friendly faces! Practice COVID-19 update video - 27th April 2020
Please remember that your NHS is still open for business and you should always seek help for any concerning symptoms!
We are one of two GP surgeries based at the Stockbridge Health Centre, offering comprehensive primary care services.
We are committed to providing medical care of the highest quality, delivered by our team of GPs, Practice Nurses; supported by our Admin Team and affiliated District Nurses and Health Visitors.
We value continuity and personal care, and being part of the community.
We are a teaching and training practice with a longstanding interest in helping to train medical students and postgraduate doctors.
We do not discriminate on the grounds of age, race, gender, sexual orientation, appearance, social class, religion, disability or medical condition.
We hope the website gives you an informative look at the practice and its services.
Practice Information

Opening Hours

Change of Address

Home Visit

Non-English Speaker

Temporary Residents

Direct Access NHS Services

Test Results

Travel

Private Medicals & Reports

Sick Notes

Practice Leaflet

Complaints & Suggestions

Disability Access

Child Wellbeing

Useful Links

News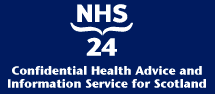 111