Patients' Rights & Responsibilities
You have the right to:
Register and receive treatment regardless of your age, sex or sexuality, ethnic origin, religious beliefs, disability or nature of your health problems as long as you reside within the practice boundaries and qualify for NHS treatment. Details of the practice boundary can be obtained from the reception staff.
Consult with a GP within 24 hours for urgent medical problems.
Access a doctor outwith normal surgery hours.
Have your treatment explained to you.
Confidentiality.
Receive information on health services.
Gain access to an interpreter.
Complain, without discrimination, if there is a problem.
Have a relative, friend or chaperone with you (except in extreme cases when specifically asked not to).
You are responsible for:
Making and keeping appointments. Please notify the surgery in good time if you are unable to attend.
Behaving in an acceptable manner.
Keeping young children in your care under constant supervision and ensuring that they behave appropriately.
Switching off mobile phones whilst on the surgery premises.
Informing the practice of any change of name, address or telephone number.
Practice Information

Opening Hours

Change of Address

Home Visit

Non-English Speaker

Temporary Residents

Direct Access NHS Services

Test Results

Travel

Private Medicals & Reports

Sick Notes

Practice Leaflet

Complaints & Suggestions

Disability Access

Child Wellbeing

Useful Links

News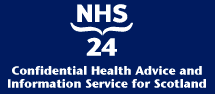 111