Test Results
The dedicated line 0131 260 9227 is open from 2pm to 5:30pm for test results. There are a large number of various test each requiring different time scales to produce results, but normally requests should be made 5 days after the test was taken (10 days for x-rays). This allows time for:
the laboratory to return the result to the practice:
your doctor to interpret it;
receptionist to file in patient record, ready to give result noted by doctor when patient calls.
Some tests can take 14 days to produce a result, normally your doctor will inform you of this fact whilst taking the test.

Cervical smear results are currently taking 4-8 weeks and are posted out to the patient by the laboratory.

If the expected time period has passed and your test result is not with the practice, the receptionist will normally offer to telephone the appropriate laboratory to trace it, and ask you to call back either later that day or the next day.

Very occasionally test samples do not reach the intended laboratory and you may be asked to repeat the test.
Practice Information

Opening Hours

Change of Address

Home Visit

Non-English Speaker

Temporary Residents

Direct Access NHS Services

Test Results

Travel

Private Medicals & Reports

Sick Notes

Practice Leaflet

Complaints & Suggestions

Disability Access

Child Wellbeing

Useful Links

News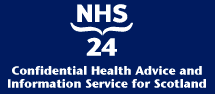 111