Appointments
The appointment line 260 9226 is open Monday to Friday from 8.30am to 1.00pm and 2.00pm to 5.50pm. Please use this line to make, cancel, change or check the time of an appointment.

You will be offered the first available appointment with the doctor you ask for. If your problem is urgent, please explain this to the receptionist.

When you are booking your appointment the reception staff will as if you 'can give me an indication of your symptoms' - this is authorized by the doctors and it is hoped that you will co-operate with this request but are quite free to say no.

All staff are bound by rules of confidentially and the information is used simply to ensure that you are given the most appropriate healthcare professional and within an appropriate timescale - e.g. chest pains/breathing difficulties would be offered a sooner appointment or referred to hospital.

Our doctors are of course 'general practitioners' and cover many areas but they also each have an area(s) in which they specialize and the receptionist will try and guide you to the that individual if you are able to inform them of the reason for the appointment e.g. skin problems - Dr J Sayers, joint injections Dr J Lamb, coil fitting Dr S Martin - etc.

The appointment line opens daily at 8.30am and can be very busy with people trying to get through early, please only phone at this time if you need to see a doctor that day, if you are looking to make an appointment on a future date please call later in the morning.

Appointments can usually be made up to 8 weeks in advance.
Practice Information

Opening Hours

Change of Address

Home Visit

Non-English Speaker

Temporary Residents

Direct Access NHS Services

Test Results

Travel

Private Medicals & Reports

Sick Notes

Practice Leaflet

Complaints & Suggestions

Disability Access

Child Wellbeing

Useful Links

News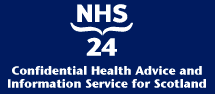 111