Practice staff
---
---
Meet the GPs
Dr Janet M Sayers
MBChB (1986) DA MRCGP DCCH DGM DIP DERM

Dr Morag M Reid
MbChB (1998 Bristol) Bsc MRCP MRCGP DRCOG

Dr Joanna Richards
MBChB, BSc(hons), DFP, DRCOG, MRCGP

Dr Susan Martin
MBBS hons MRCGP FDSRCS eng BDS DRCOG DFFP

Dr Jenny Lamb
MBChB (2001) BSc (Hons) MRCP MRCGP

Dr Patrick Gilson
MBChB, MRCP, DTM&H




Doctors
Consulting Times
Monday
Tuesday
Wednesday
Thursday
Friday
JM Sayers
am & pm
am
nil
am & pm
am
MM Reid
am & pm
am & pm
am
nil
am & pm
JP Richards
am & pm
am
am
am & pm
nil
S Martin
am & pm
nil
am & pm
am
am & pm
J Lamb
am
nil
am & pm
am & pm
nil
P Gilson
am
am & pm
am & pm
nil
am & pm
The doctors have a variety of external commitments and interests:
Dr J Sayers
Dr Sayers is a part time partner, she has worked in the practice since 1996. Dr Sayers is a GP Trainer, she also teaches first and final year medical students. She has a particular interest in dermatology and child health. Within the practice she has particular responsibility for cardiovascular disease..
Dr M Reid
Dr Reid has been at the practice since 2002, initially as a GP trainee, then GP retainer, and part-time GP Partner as of July 2007. She trained at Bristol University before moving to hospital posts in Edinburgh. She has recently been approved as a GP Trainer and will take on this role from 2009, supervising and overseeing the final year of training for doctors wishing to become GP's. Within the practice her roles/responsibilities also include: patient newsletter, overseeing website development, planning "practice learning time" (multidisciplinary educational meetings every month), epilepsy, heart failure and hypertension protocols, childhood immunisations and baby checks.
Dr J Richards
Dr Richards joined the practice in June 09. She has a special interest in women's health, depression and cancer care. She is involved in tutoring medical students and is planning to become a GP trainer.

Dr S Martin
I qualified at Kings College London in Medicine and Dentistry. I qualified as a dental surgeon in 1994 and undertook further training in oral and maxillofacial surgery obtaining my dental surgical fellowship from the Royal college of Surgeons of England. I then returned to study medicine at Kings. I qualified in medicine in 1998.
I have a keen interest in oral pathology and ENT problems including facial pain which follows on from my dental training so am happy to see anyone with head and neck problems.
I have a keen interest in minor surgery following my surgical training and am skilled in soft tissue work.
I am also fully trained in Family Planning and I now provide a full family planning service including the insertion of the contraceptive implant and coils as well as the combined and mini pill.
I have a keen interest in teaching and am the lead tutor for the year 2 medical students who visit the practice. I am also on the Resuscitation Council faculty so am involved in in house and hospital basic and advanced life support training.
Dr J Lamb
Trained at Edinburgh University and then spent 7 years in hospital jobs in General medicine and Accident & Emergency. She was the GP registrar 2008-09 and her special interests include blood disorders, care of the Elderly and learning disabilities. She is also involved in medical education & teaching medical students.
Practice Information

Opening Hours

Change of Address

Home Visit

Non-English Speaker

Temporary Residents

Direct Access NHS Services

Test Results

Travel

Private Medicals & Reports

Sick Notes

Practice Leaflet

Complaints & Suggestions

Disability Access

Child Wellbeing

Useful Links

News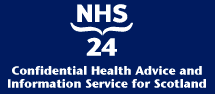 111