Practice staff
---
---
Admin Team
The Practice has a full-time Practice Manager and a team of 2 part-time and 6 full-time administrative staff without whom the practice could not function.

They have a very difficult and often stressful job attempting to balance the needs and wants of the patients with the availability of appointments. Their many and varied responsibilities include telephone answering, filling in forms and filing – sometimes all at once!

The secretarial responsibilities are also many and varied and include typing all referral requests for specialist opinion, Insurance reports and chasing up referrals.


Practice Information

Opening Hours

Change of Address

Home Visit

Non-English Speaker

Temporary Residents

Direct Access NHS Services

Test Results

Travel

Private Medicals & Reports

Sick Notes

Practice Leaflet

Complaints & Suggestions

Disability Access

Child Wellbeing

Useful Links

News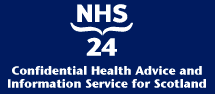 111